FSGA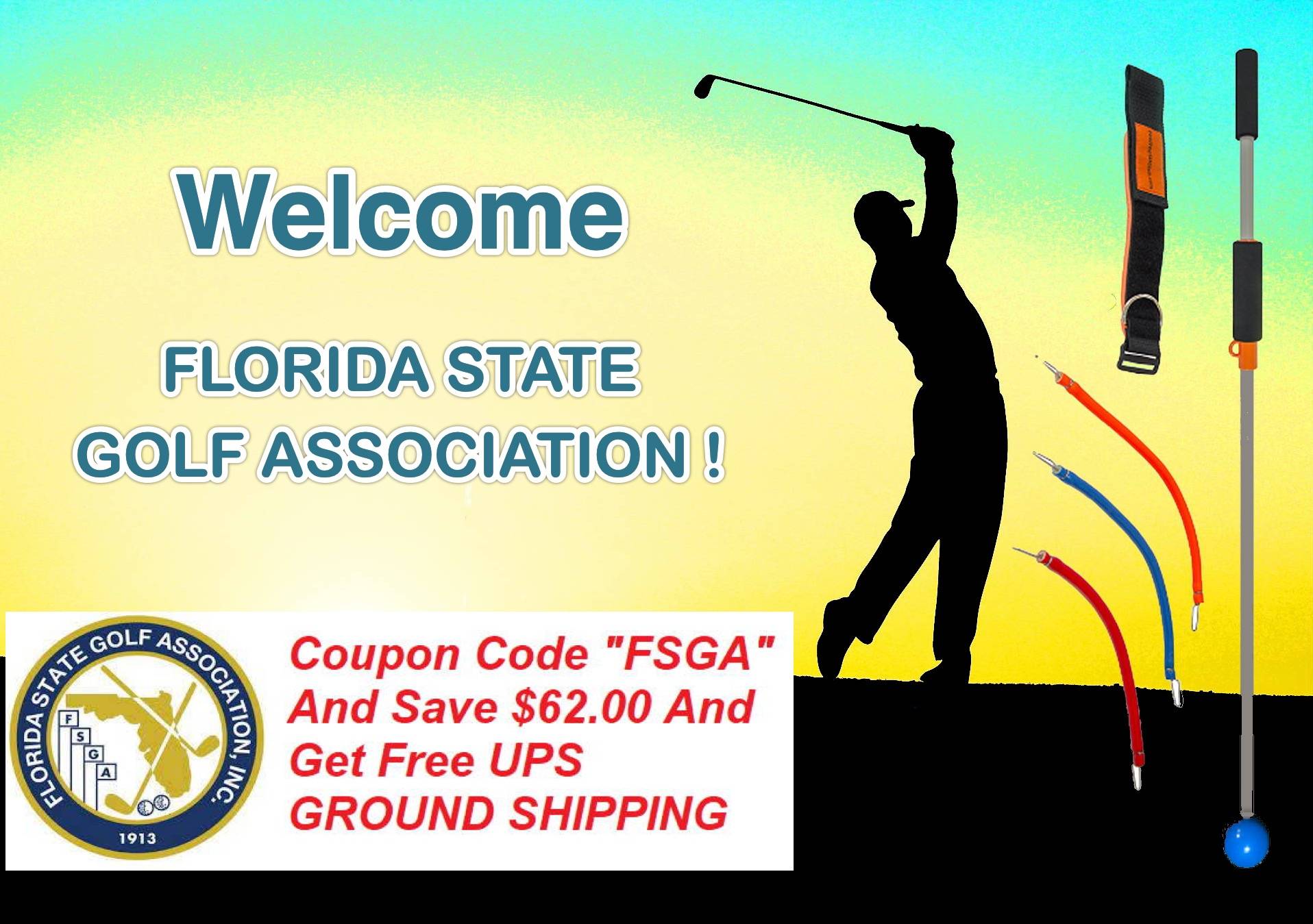 Stretch - SwingTrain - Exercise
In One Brilliant Fluid Motion
Pay $77.00 Total
Code "FSGA"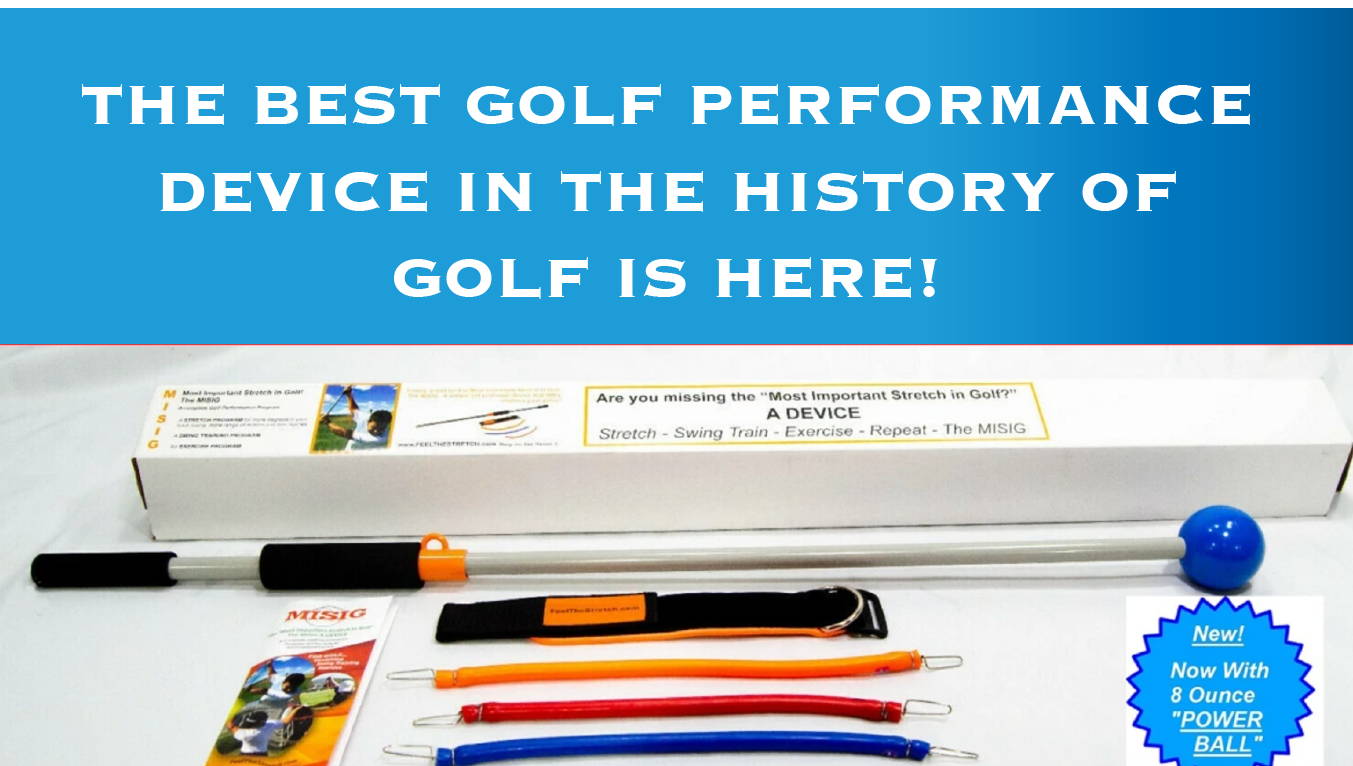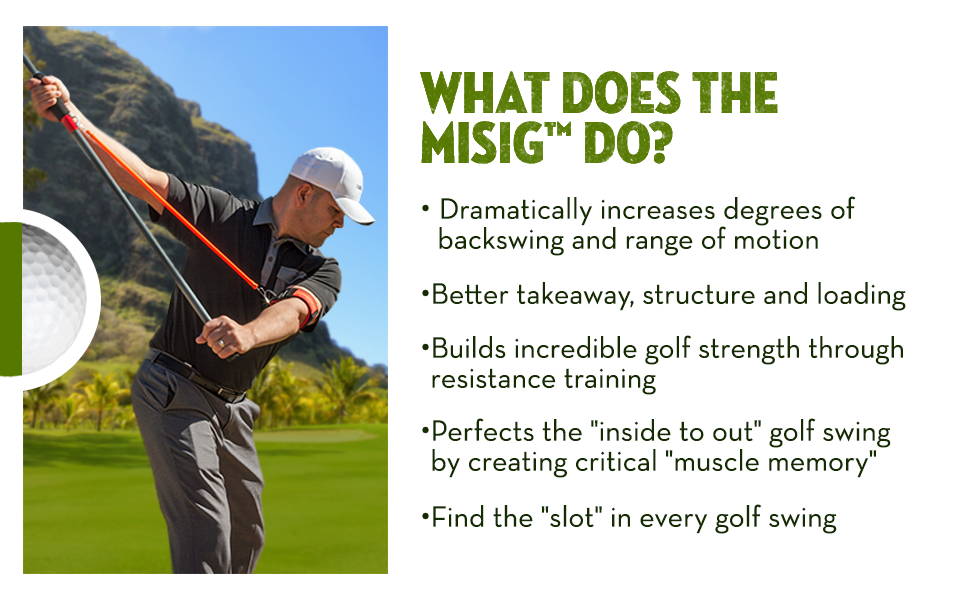 Mark Urness, The Oaks Club, Osprey, Florida:
"After about one month of stretching 5 minutes per day with the device, -
I have added approximately 30 yards to my drives."
----
Colin Sheehan, Head Golf Coach, Yale University:
"…The MISIG has allowed me to make the type of full back swing I took for granted for nearly all of my golfing life."
----
Jim Alexander, Boca Raton, Florida:
"It has improved my hand position at the top of my backswing and has added 20 to 40 yards on my driver.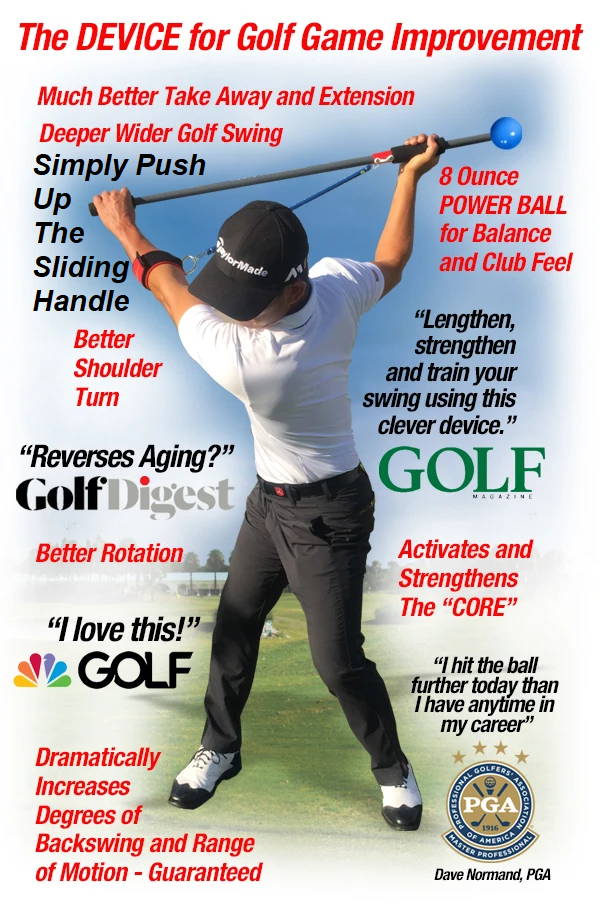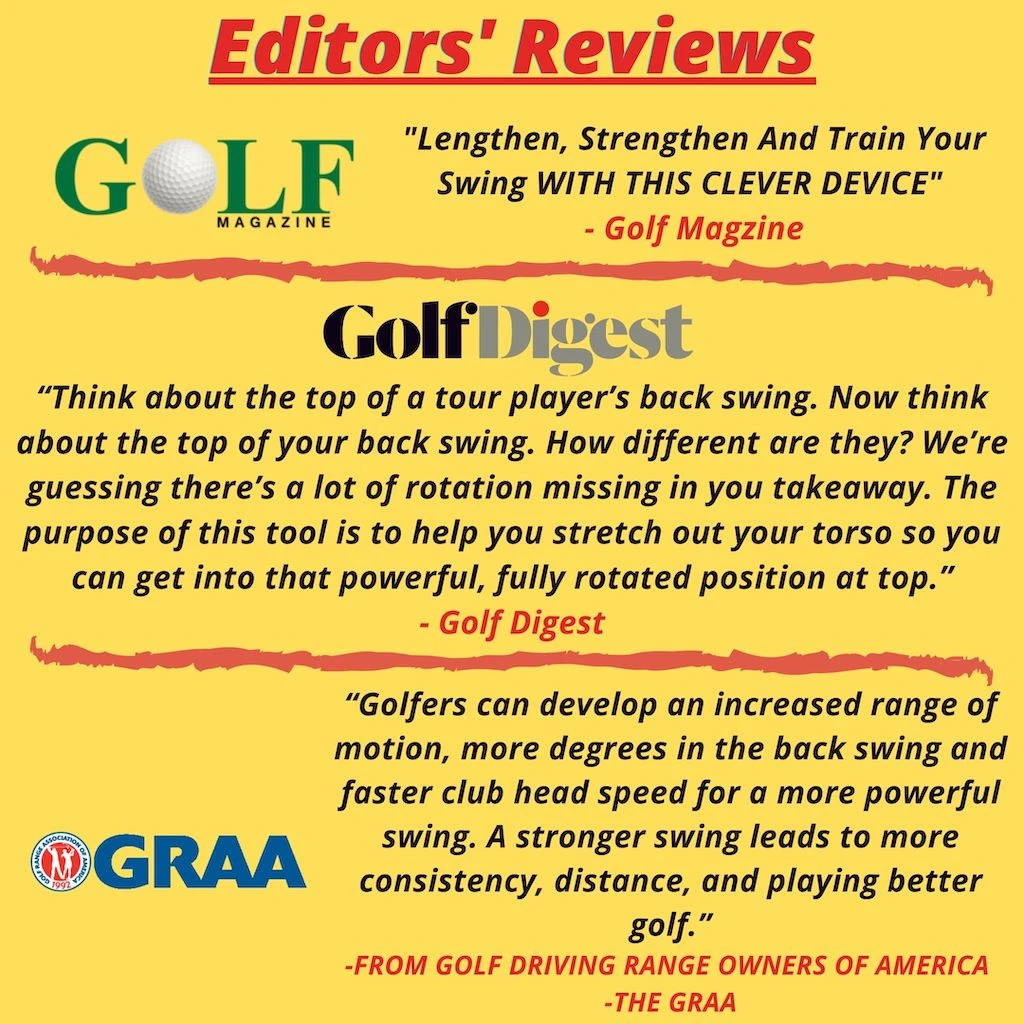 Real Benefits
You Will Be So Happy You Tried It


- First Of All, It Gives A Perfect And Specific "Golfer's Stretch"
You Will Not Believe Nor Have Ever Felt Before

- Feel A Tremendous And Wonderful Stretch In The Shoulders, Back And Hips

- Activates, Stretches And Strengthens The Exact CORE Golf Muscles And
Tendons Used In A Golf Swing
- Build Great Added Golf Strength
But Also Gain Range Of Motion And Mobility

- Now Being Used Widely In Golf Rehabilitation

- You Will Get The Club Head Back Much Farther Much Easier To The True Top

- Better Takeaway, Extension and Loading

- Get Deeper Get Wider

- Feel The Proper Mechanics Of The Takeaway, Structure And Loading

- Helps To Keep The Lead Arm Straighter During The Takeaway

- Hinges And Unhinges The Wrists Properly

- Plan On An Incredible And True Shoulder Turn

- Dramatically Increase Rotation And Add Much More Mobility

- Better More Consistent Overall "Turn"

- Dramatically Increase Degrees Of Backswing

- Get The Club Head Back Much Farther Much Easier
- It Forces An "Inside To Out" Swing

- You Can't Come "Over The Top" Practicing With The "MISIG"

- Eliminates "Over The Top" Slices Once And Forever
- Build Stamina

- Less Post Round Fatigue

- No More Season-Ending Or Weeks Ending Injuries



MISIG - The "Most Important Stretch In Golf "
PERFECT FOR INDOOR ISOLATION GOLF TRAINING
As the name suggests, It is an ultimate golf training golf training device. Not only responsible for improving your golfing game but also increases the flexibility of your muscles and gives a tremendous feeling of stretch that you've never felt before.
You'll definitely fall in love with "MISIG".
20 to 35 yards added distance in two weeks
unconditionally guaranteed
NOW!
75 Day Free Paid Returns.
We Pay
NOT YOU!
Astonishing Distance And
Game Improvement Guaranteed
Use Coupon code To get Free Shipping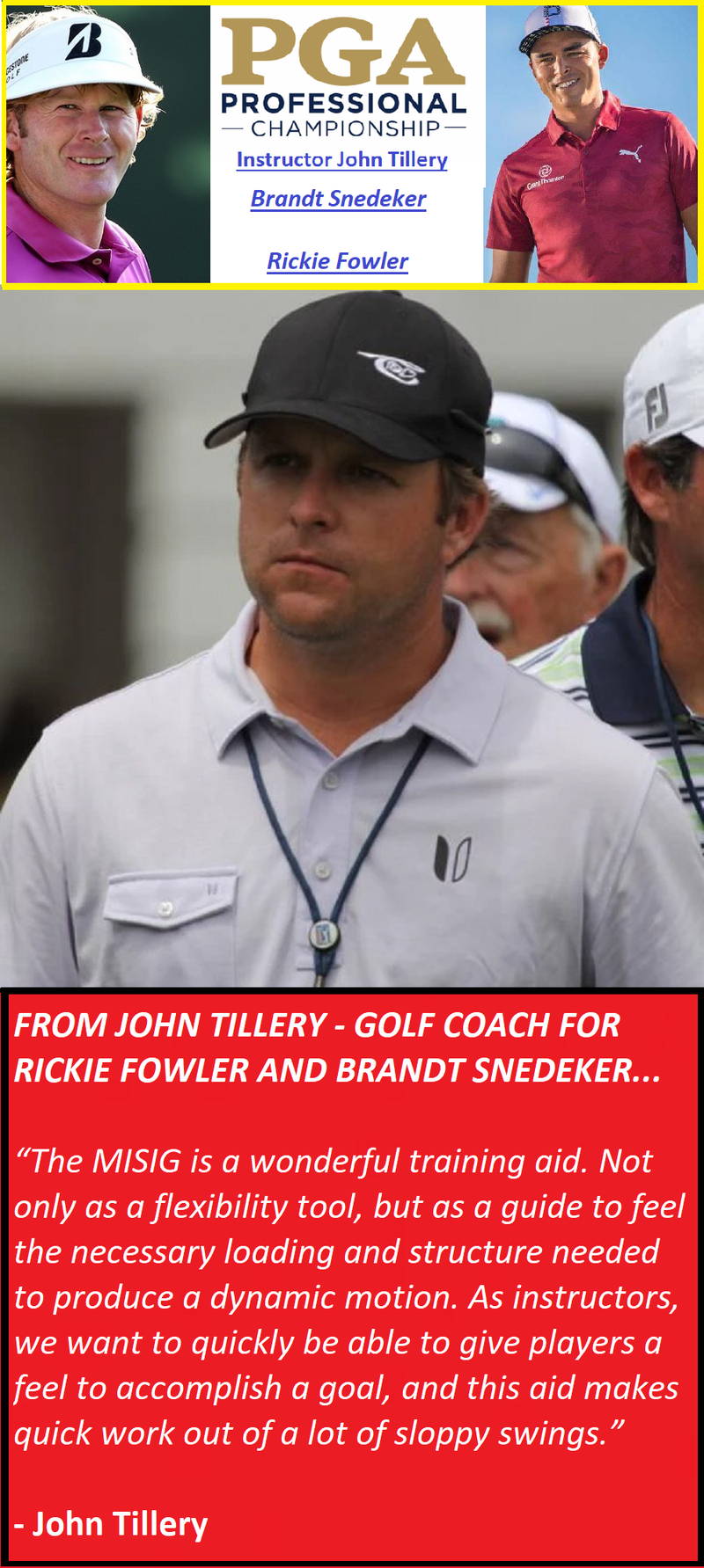 Greg "The Shark" Norman
Warming Up
For A Round Of Golf At The Necker Cup Charity On The Balcony
In The Bahamas Video of Greg Norman Feeling The Stretch….

"MOST PEOPLE CALL IT THE MOST IMPORTANT STRETCH IN GOLF.I CALL IT THE MOST IMPORTANT STRETCH IN MY LIFE!ESPECIALLY WITH ALL OF MY SHOULDER PROBLEMS!"

"I AM CONSTANTLY WORKING ON CREATING A BIGGER TURN TO INCREASE DISTANCE. THE MISIG IS GIVING ME MORE MOBILITY WHICH WILL LEAD TO A BIGGER SHOULDER TURN AND MORE SPEED AT IMPACT…. IN LONG DRIVE, EVERY MILE PER HOUR GAINED IS HUGE."

"AS WE AGE, ANYTHING THAT HELPS US LOOSEN UP IS A BENEFIT TO US. THE "MOST IMPORTANT STRETCH IN GOLF" DOES IT VERY WELL!
AND WHILE TAKING YOUR SWING!"